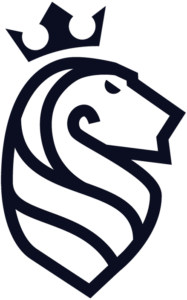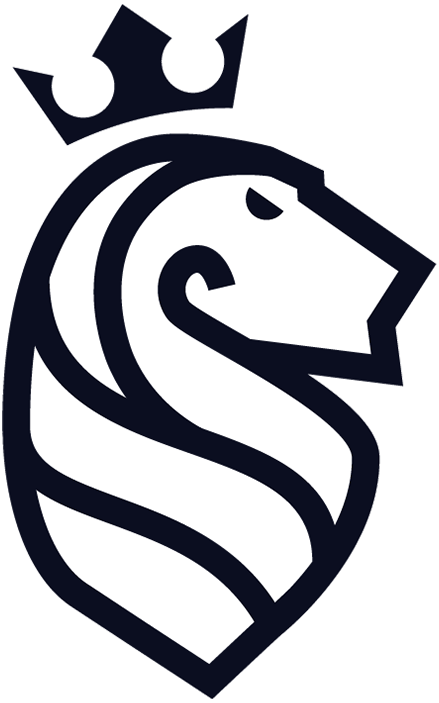 Digital + Retail Business Proposal
Sunshine City Natural Wellness
The foundation is the bedrock on which your company has the potential of becoming a conglomerate. Objectives and tasks outlined in this section make up the building blocks for the potential and growth of the company.
Being in the health and wellness space it's critical for our corporate, retail and professional culture to speak to the sensitivity and vulnerability that our customer share with us. Instilling non judgmental and caring values throughout the organization by being highly selective of the personality types that operate on the front lines reinforced by SOPs that encourage growth and development in the work place.
Foundation exercises define the emotional tone that builds continuity across all brand touch points – from how customer care phone calls are answered to how follow up emails are concluded. One of the key exercises include defining a succinct brand message that communicates what we do and who we serve serve – the consistency of this mantra will be amplified through repetition across all platforms.
Customers hear and feel with their eyes first – engineering an instore customer journey that is visually engaging, minimal and yet welcoming is going to be a big part of our unique selling proposition. Incorporating interactive technology that educates, entertains and enhances the user experience  will create a seamless interaction online and offline.
Directing the creative vision would begin by building an inventory of existing assets, going beyond the obvious creatives and diving into vendor and community relationships. Having conversations, mapping out strategies to strike a balance between increased foot traffic and online sales. Locally highlighting community relationships and engaging with local brands, services and retailors that are aligned (in parallel) with our core products and services.
Craft Corporate Message
Having absolute clarity of what we stand for as a company by defining the values we carry with us, the impact we'd like create and the legacy we intend to leave behind.
Define Corporate Vision
Crafting a business vision with a marketing plan that allows us to grow, pivot and scale towards our BHAG in a relatively well defined timeline.
Develop Business Models
Retail and online sales are paramount however online coaching and training, affiliate programs, virtual consultations, and a professional consultative experience at the retail level – will allow the company to create multiple streams of income facilitating growth and scale in the near future.
Standard Operational Procedures
Outlining and defining expectations of each role in the organization from frontline retail team members to c-suite professionals will create a check and blance for the overall sustainability of the company. As we evolve and grow procedures will help the leadership identify bottlenecks throughout the chain of communication before they are problematic.
Research Audience & Demographics
By understanding critical pain vs. pleasure behaviour patterns of our avatar(s) will help us define, design and deliver a well tailored brand experience.
Core Branding Exercise
Create an all encompassing experience by echoing the needs of our customers – this will be consistent in product design, product placement, retail decor, digital engagement, customer care, client retention etc.
Brand Management
Having brand guidelines that maintain consistent standards across all marketing touchpoints by creating original marketing assets that facilitate sponsorships, influencer campaigns, entertainment, educational materials etc.
Let's create a culture that fosters the idea of being a student of life – teaching our employees how to act in critical situations, how to manage pressure and respond to various challenges, and how to treat partners and customers, and each other with empathy.
Functions & Frameworks (F+F) is a living and growing set of rules where process and procedure operate as one unit resulting in the organization to execute within purpose and maximum efficiency.
As a startup it would be wise to engineer a nimble and robust F+F that thrives in both a retail and digital environment. This approach will mitigate the risk of cementing ourselves in one direction or the other.
F+F prioritize the organizations focus on three outcome driven functions: acquire, deliver and scale.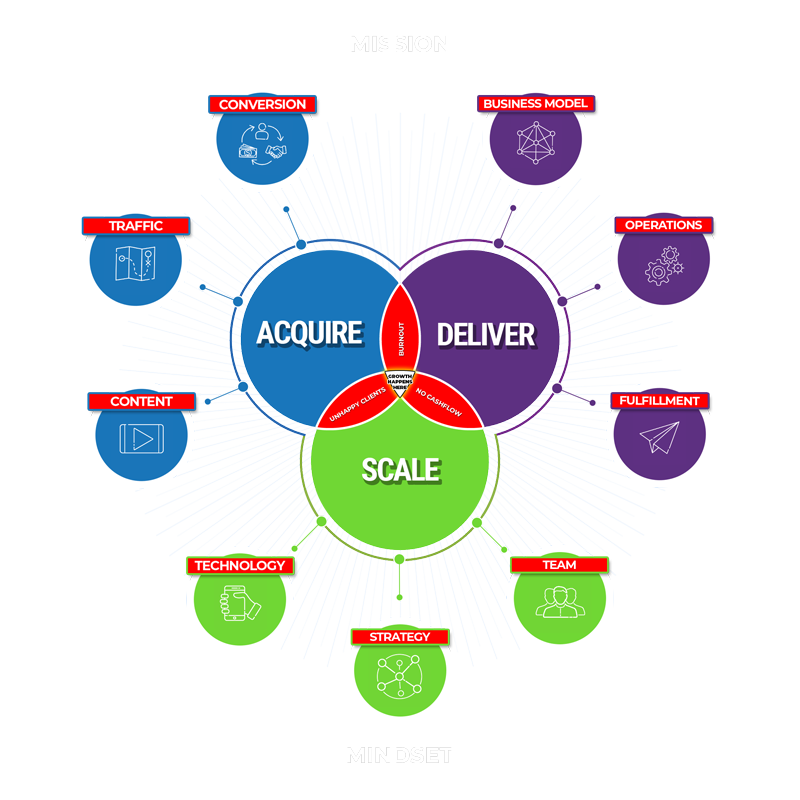 9 Frameworks • 3 Functions
As the F+F illustrates above, the complete structure is placed between two anchors: mission and mindset. This intended to keep the organizations sense of direction and purpose on point – defining what we want to do through our mission statement and having the mental/emotional capacity to execute by building the right mindset.
Frameworks feed functions, in turn the functions produce results; the  results are measurable in a variety of ways: customers, community, data, information, opportunity, relationships, partnerships etc. all with the objective of building a profitable business.
Outlined in this section is the breakdown of the 9 frameworks.
The strategies outlined are from a 10,000 ft. view – with a vision and mindset that scalability is inevitable. Implementing the points shared in this proposal immediately is not the point but rather a means of sharing ideas that will benefit us at scale.
On a last note – culture is the lifeblood of every organization – doesn't matter of how good the software is, or how smart the strategy, if people don't matter, empathy is not a currency and the environment is toxic every pebble of a roadblock will feel like a mountain. 
Cultivate the culture.
Creating Content
If content is king, thoughtful content is queen – most companies think like companies and not brands. The objective would be to attract an audience by building a knowledgebase around the needs of our customers, fostering long term relationships – not hunt to convert. Being able to elicit emotion, create connection, aggravate pain and then present a solution effortlessly is the content strategy.
Targeted Traffic
Leveraging mainstream social platforms (Facebook, Instagram, YouTube, Tiktok, Twitter,  Clubhouse etc.) will be a intimidating task given our niche and products. However, planning and having an organic strategy focused on inspiring people to live a holistic lifestyle; taking a proactive approach to increasing their quality of life and by buying the right products and services.
Conversation to Conversion
Conversion happens in your own backyard – we facilitate this by creating our own platform (aka a podcast, blog, email list etc.) this will position our brand as an knowledgeable authority in our space. Allowing us to invite other professionals, brand owners, and product experts to share from their valued experiences. In doing so, we're able to leverage several degrees of influence to build our own trusted community of customers.
Modeled for Business
It's easy to get lost in a world of content and flattery but know that all roads lead to conversion. With that said, conversion is not always a monetary figure, this can also be defined as a conversation, a referral, a butt in a seat, an opinion or simply customer service feedback. All of which create multiple paths to increased sales, revenue and happy investors. Direct to consumer, consulting, product sales, affilates, courses and training a few of the business models to consider. 
Operations and People
This entire thing is a dance – orchestrating is simple yet never easy hence leveraging technology that is simple to learn, adopt and understand is important ultimately to serve the purpose of fulfillment. Simultaneously – informing and educating our frontline team members is critical in making this framework a success. Iterative progress, personal growth, a knowledgeable team and approachable leadership keeps people operating. 
Fulfillment First
Technically this means to deliver the goods we promise however, fulfillment is also an internal process – surrounding ourselves with like minded professionals (even if they are students) that feel a sense of fulfillment working with us. If our ethos as a company puts our team members first – fulfillment is an obligation that becomes an experience. Technology, transactions, conversion, sales and fulfillment all co-exist to deliver an exceptional customer sevice experience.
Trust the Team
Scaling an organization requires there be strong foundation of trust – having systems of recognition and reward, balanced by discipline and training will be required. Creating a cadence of opportunities to acknowledge the successes of our team members is critical to the morale of the brand. We want our customers to come to us because they trust us – because they feel special. And if trust is fickle internally it can be painfully obvious externally. 
Strategy to Scale
Build it, break it. Then build it again – do it multiple times, in multiple ways before scaling the operations. Execute, refine. Execute and yes – refine. Taking customers from curiosity to consumer is a process that can be engineered, mapped, measured and improved. Do locally with one location, be intentional by keeping the audience pool small, evolve as fast as possible. Record and measure the results, build an impressionable case study for future investors.
Teaching Technology
The primary objective of technology is to collect meaningful information – data that shows us where we are and how we are going to get to where we want to be. Some people have a fearful disposition when it comes to technology – the consequences of human error hinder people from learning, implementing and executing new ideas. Fostering a culture of continued learning, experiementing and growing through our mistakes will help us evolve faster and become smarter. 
Set the customers expectation the exceed it through unexpected and helpful ways, use care and kindness to its advantage – make others feel so good that its weird. Be exceptionally weird.
Rebranding
Go through the brand discovery process to share ideas and build on the corporate vision of the founders. Reviewing to define the brand direction.
Inventory
Creating a manifest of the current creative assets – brands and products we carry.
Research
Research our current customer demographic. Understand their pain points and what other options they have
Retail Experience
Map the current user experience marking key areas of improvement – the decor, design and brand experience being the focus. 
Digital Strategy
Reviewing our digital footprint to identify opportunities online – if there are none – take the knowledge and expereince from our retail research and extend it online. 
Technology
Review and define the variouis technology platforms required to create an engaging and creative user experience that can scale a seamless online and real world retail experience. 
Content Strategy
Planning and creating the content strategy; organic reach intended to increase local foot traffic.
Integration Technology
Connecting the technology touch points – this includes the CRM, the POS & email subscriptions.
Social Properties
Setting up social channels to build organic traffic; creating a library of artwork and assets. Creating a theme centric content calendar for publishing.
Planning Case Studies
Keeping the grand vison in mind of attracting future investments, defining and creating a framework for the case studies we'd like to publish.
Launch EchoFish
Researching our organic keywords we can reach and amplifying our digital footprint by systematically publishing 10,000+ web pages to organically build influence in search engines.
Podcast Strategy
Curating key personalities that work in the health and wellness space. Create a pipeline, content calendar and delivery schedule for interviews. Transcriptions for organic blog & article content. 
Retail Store Experience
Revisit the design & decor of the store experience. Plan budget & design of the retail space. 
Creating the SOPs
Write out the standard operational procedures, outline an org chart that defines roles & expectations or each position.
Build Knowledgebase
Creating an online knowledgebase that informs and educates our audience about the products we carry and the services we provide.
Digital KIOSK
Leveraging our knowledgebase and featuring it on our in store KIOSK – to create an educational  experience that is seamless with our online educational resources.
Introduce Consultations
Investing time in seeking out the right professional people to serve our community. Leverage their experience and professional designations to draw in a health conscious audience. 
Affiliate Marketing
Set up the technology, create the affiliate marketing campaign. Engage and onboard affiliate marketers that are in the health and wellness space.
Virtual Events
Plan, create and launch a series of live events with a knowledge centric approach with offers to buy products.
Loyalty Program
Introduce a loyalty program that not only encourages sales but also community engagement. 
Brand Reputation
Creating a digital feedback loop that allows us to monitor ratings & reviews online – keeping a proactive approach to reputation managment. 
Conditional Logic
Driving organic traffic from our live engagements to landing pages that allow customers to self diagnose themselves through a series of multiple choice questions – resulting in product offers.
Agency Team
Interviewing, building and hiring a creative team to work inhouse on all aspects of the retail side of the business. 
Investors Pipeline
Using the case study as an example of building and scaling a retail/ecomm business to create future investment opportunities.
A society grows great when old men plant trees the shades of which they know they will never sit in. Good people do things for other people.